Tsumego From Games 11 / Solution
If

is elsewhere and Black captures with

...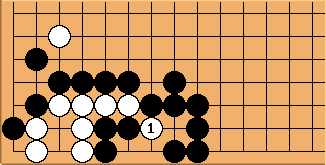 ... White recaptures by playing under the stones.
---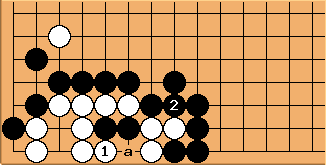 If White plays here instead of the correct answer,

threatens to kill because now there is not enough room under the stones. That means that

is a bigger ko threat than when White plays at a instead of

.
---
For some confused commentary, see /Discussion.