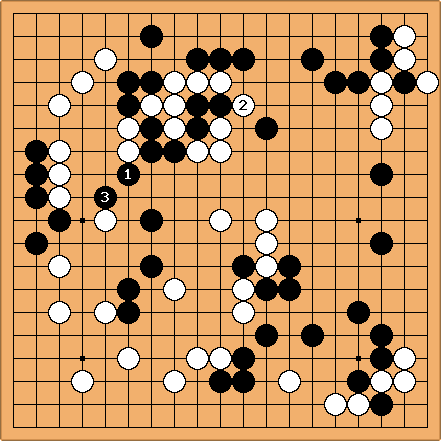 Which of the two three-stone groups was more important? I think the central one. If Black plays 1 here the ladder is gone and White has to capture three stones. Then Black can connect or capture two stones in a ladder. Black 3 is a ladder breaker and a threat to connect.
---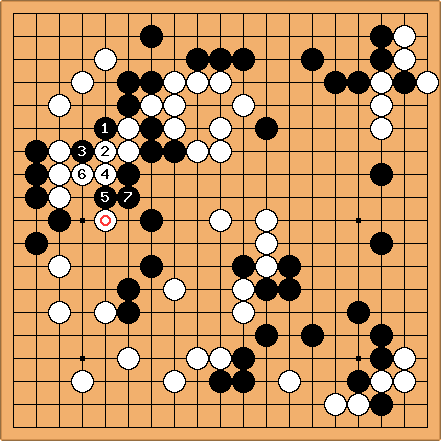 Black 3 in the diagram above is odd shape, though. Isn't it better for Black to drive White about first, with these plays? Then the marked white stone is so weak that Black won't fear being cut in the centre.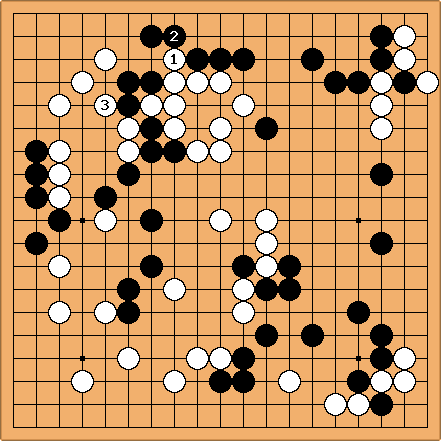 There would be considerable bad aji left here for Black, for example the combination of White 1 and 3.