Tall door group
Tall Door Group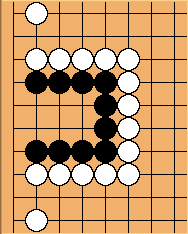 Compare with the door group, the tall door group is one line taller. It is alive.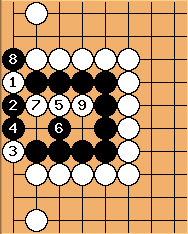 The strongest attack results in seki.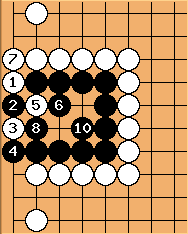 Under some circumstances, this could be the best for white. White seals the top side, black has only 2 points, and white get 1 point from capturing

.
---
Weak Tall Door Group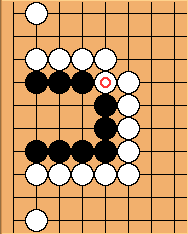 Weak tall door group is unsettled.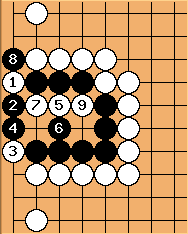 Because of the weakness, the seki for "tall door group" is no longer there.
---
Semi-Tall Door Group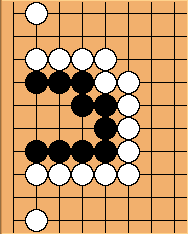 Only half of the group is taller. This shape is unsettled.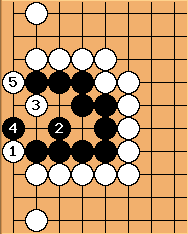 hane on the taller side kills. After

, black is unable to capture

due to shortage of liberties.
Note that

/

before

/

is the same.
---
See also: