Table Point Play
A table point is the unoccupied intersection which would enable one side to complete a table shape. A special case of the eye-stealing tesuji, a play here can be very telling, as in this example from a game between Takagawa Shukaku and Kitani Minoru: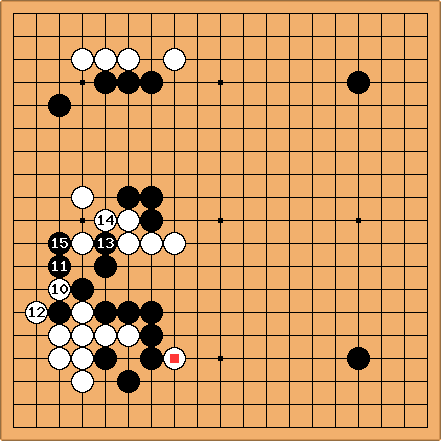 Black acquired powerful influence and separated white's centre group from the corner, while

was injured. Kitani was under constant attack for the remainder of the game, which ended in his resignation on move 143.
---