Sente-getting tesuji
The following is a tesuji from a game, allowing to take sente. See getting sente for a general treatment.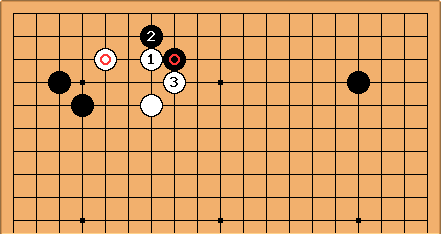 has the feel of a sente-getting tesuji. (This is from a game Takagawa Kaku-Nabeshima Ichiro 1927-12-13.)


Is it right to say that Black had sente at the start of the sequence? Well, the

stone was played as a pincer on

, at a time when Black did have sente in the game as a whole.