RTG Problem 44 / Solution
Solution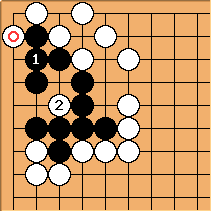 Can Black live unconditionally by connecting at

? The answer is no, Black is unconditionally dead after

.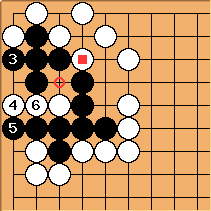 If

here, then

and

kills. Note that this is not a seki: due to the

weakness induced by the

stone, Black's eyespace is almost filled with three stones.

tries to lure White into a connect and die and capture three to make an eye, but

can play from the inside. Subsequently, a and b are miai. Note that if

at a, then Black at

lives!