RTG Problem 44 / Attempts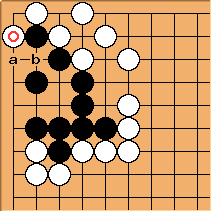 Dieter: Two things are clear to my low dan eyes: 1) if Black plays a he lives in ko 2) if White captures at b, Black is dead. Remains the question if Black can live without ko (aka "unconditionally") by playing b.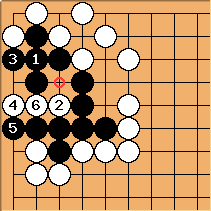 This variation works for White: due to the circled weakness, Black's eyespace is almost filled with three stones, a dead shape.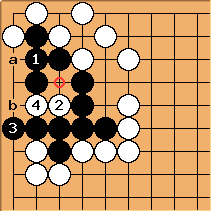 tries to lure White into a connect and die or capture three to make an eye but White deflects with

, making miai of a and b.