RTG Problem 12 / Solution
Solution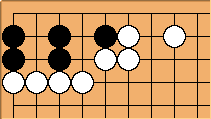 The status of the Black group is that the group is already dead.
Main line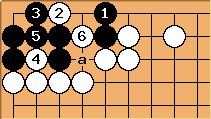 The main line is the descent at

, which looks like it can live with a straight four. But with the correct sequence from

to

, Black is caught with a shortage of liberties, and is unable to play at a.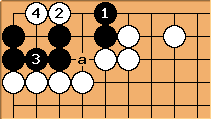 If

, then

occupies the vital point. Later, if Black plays at a, then White can play elsewhere.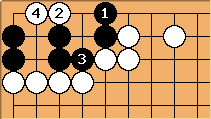 If

here, then

plays at the same point.
Other lines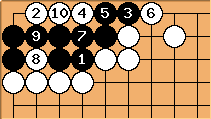 The hane at

is interesting. If

is played wrongly, it can lead to a favorable approach ko. With the correct move, Black dies.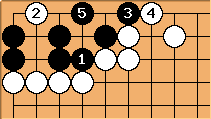 is a careless move, which gives

a chance to live by an approach ko.