Psychological tesuji
Consider this position: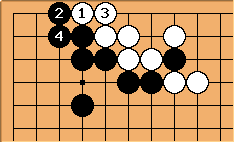 -

is sente.


So if Black plays first: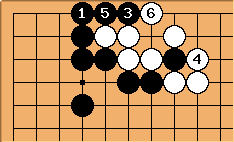 The sagari at

is a skillful reverse sente. Later,

-

is sente.
The hane at

instead of

would normally be a mistake.


Black has a trick play that will often let him keep sente if White responds incorrectly. Do you see it?