Parkjr Yose Move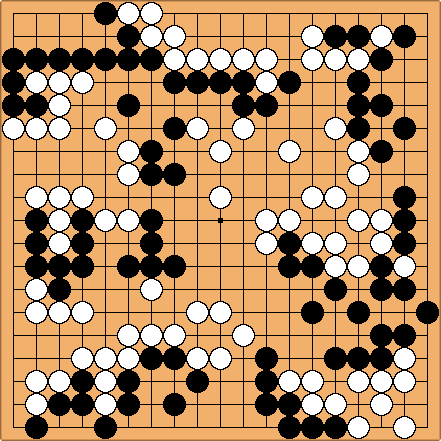 parkjr does not play on IGS any more. According to tweet he was the only 5d* amateur two years ago. Now he is 15, turned pro and plays against people like Yu Chang-hyeok etc.
Today I found in one of my folders a record of one of his games. The ending is a little bit funny. So, enjoy during the coffee break.
What happened in the game is on the diagram below. It seems that Black can resist better but never mind...
White to play.
---
As for Black resisting better: Black 4 at 7 avoids this trick. However, White could have avoided that possibility by playing White 3 at 7. Thus, correct defense is Black 2 at a or some such point. -- Andre Engels
Can Black answer 1 with 7? If so, then 1 is a trick play that loses a point if answered correctly. If not (if a or something like it is necessary), then 1 is legitimate to the extent that it costs White nothing. --DaveSigaty
I agree that Black should answer 1 with 7. But not with a, see my argument below. --unkx80
---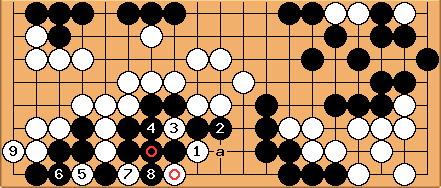 It does not matter if Black plays 2 at a instead, the result is still the same.
--unkx80