PJQ 3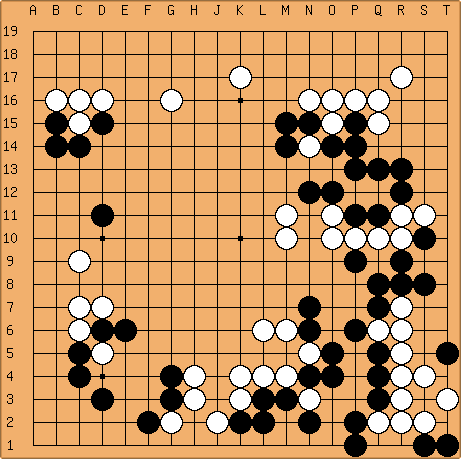 The only comment I will make on the position is my estimate of the territorial balance. The questions are then the same.
What is the balance of power?
What is the balance of territory?
Who has the better position ( using the scale on PositionalJudgmentQuestions )?
What should Blacks plan be?
What should Whites plan be?
My Territory Estimates
Black

Upper Left ( C13 ) 6
Lower Left ( C3 ) 26
Upper Right ( P12 ) 6
Lower Right ( N3 ) 17

---------------------
Total 55+2
White

Top (K18) 51
Left (B8) 2
Bottom (J3) 5
Bottom Right (T2) 6

----------------------
Total 64+6.5
So in terms of points, W leads by about 15.
---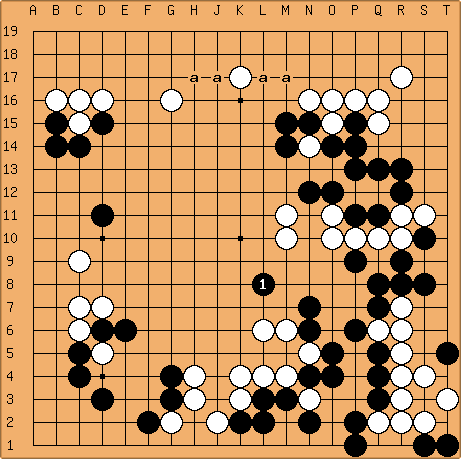 Karl Knechtel: Cutting off or connecting the White right side group is incredibly big. This keima looks like the right way to start for Black. Since he has the move, he seems to lead comfortably afterwards. It seems likely to kill, and otherwise, Black profits by building strength to invade or reduce in the a region. I'd call this +7 or so for Black. I don't even really have a good idea for White; it seems like deep reading is required to try to save the group, and there isn't an obvious plan for sacrificing it either.