Orthodox fuseki - high variant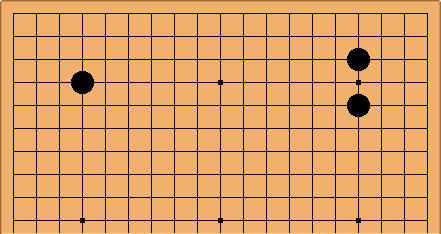 This formation is much less seen in pro play than the orthodox fuseki - by quite some way.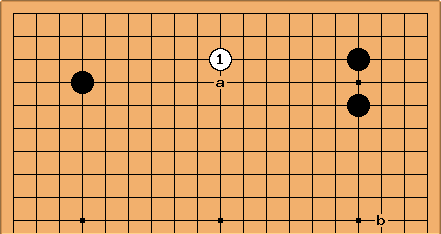 The wedge White 1 is urgent, now. If Black gets to play at a that would be a very good large-scale formation. Black's difficulty now will be in finding time to play a stone in the direction of b.
---
This fuseki was played by Lee ChangHo recently (march, 2005). He won against Zhou Heyang by resignation. As I'm only a humble DDK, I have no idea whether he won by this fuseki or not. But to me, it seems as black could keep quite some territory on the right side of the board. Game is to be found here:

http://gobase.org/games/nn/chunlan/5 and choose game number 3. Tjalveboy