Kiseong 12 Game 1 Ear Reddening
---
HolIgor: A good point to count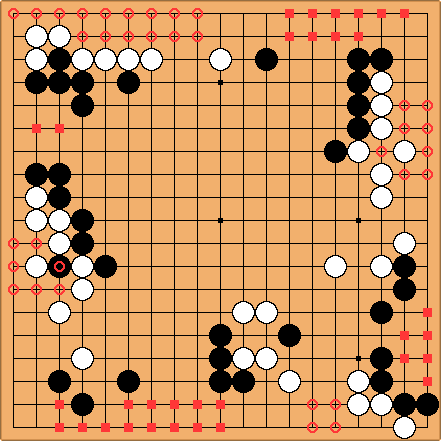 Black: 32
White: 36+6.5 = 42.5
This means that black has to make 11 more points from the center influence.
---
HolIgor: After the counting the purpose of

is clearer. White's plan should be simple. The center has to be turned into a swamp. White is rather low and cannot easily expand the territory. The only part of the board where white can grow is to the right.

intends to erase that possibility, while threatenig to expend from below or from the left.