Hyppy's Blog Problem
---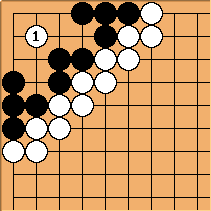 Hyppy Now, keep in mind the outside wall is completely artifical, but it serves the purpose to illustrate that there is no escape route for black's stones. I played at 1 to see what I could pull out of it. Amazingly enough, the next diagram shows what happened.
BobMcGuigan: This is an example of Play on the point of symmetry
Hyppy That was my intention. I didn't even think it could work though!
Bob It does seem that there is a lot of space in the corner, but the shape is bad.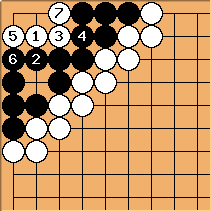 unkx80: As far as I can see, Black is dead after

.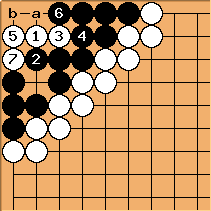 BobMcGuigan Playing

as here kills Black.

Hikaru79: It wasn't seki before, either, but this way works too.