Honte Lib 4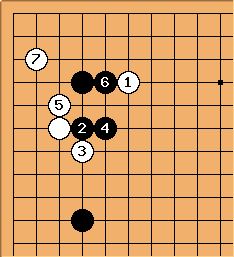 When

double kakari is played, the moves up to

are joseki and the normal continuation. Where should Black play now?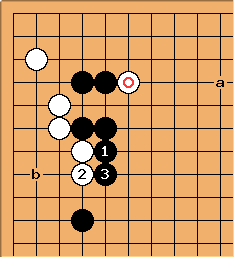 According to a book by Otake,

here is honte, while

immediately at a to attack

is an overplay allowing White to play at

. After

White can play at a but Black then has a chance to take the shape point at b.
---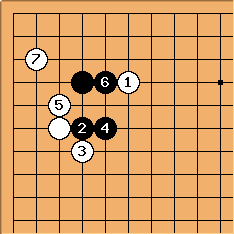 In the absence of a black pincer stone the same corner sequence is the joseki, almost the invariable continuation.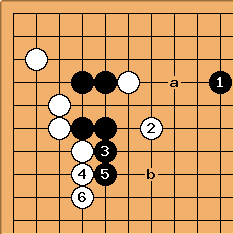 In this case,

is the pro play. When

is used to jump out, Black plays

and

and can then attack with a or b.
Therefore to call the immediate attack an overplay, in the presence of the pincer, requires a comment: that it neglects the pincer stone, rather than being a flawed attack.