Honte Lib 3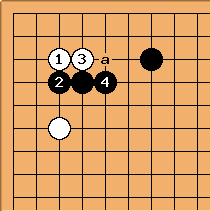 Hane at a is too dangerous.


Charles Interestingly enough, this is an example of an ex-joseki (seems that

at a went right out of fashion with the pros post-1950).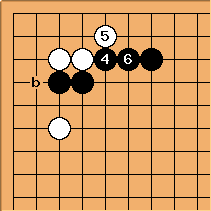 It seems that the exchange

/

is disliked, because

now at b will play hane-connect and end with sente.
---
Reference for

being honte?