Home Advantage
Suggested by a section in a book by Gaku Yuzuru. Just as a football team plays matches both 'home' and 'away', in a game each player must fight both as attacker and defender.
Not making the most of home advantage would be failing to attack severely when the opponent enters one's framework.
---
A simple example.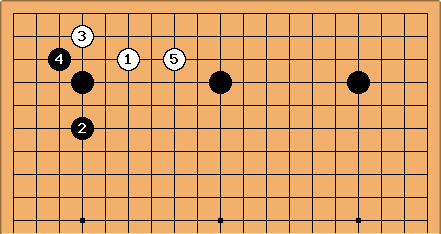 When Black has played sanrensei, White can be quite happy with Black 2. Up to 5 White's group is close to being settled.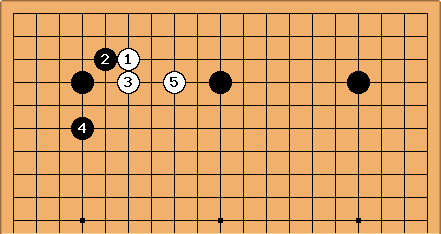 For that reason Black 2 is much better. After 5 White's group can still be attacked.
HolIgor: See also Hikaru no Go anime, episode 56. Umezawa Yukari sensei is of the same opinion.