Gokyo Shumyo, Section 1, Problem 87 / Attempts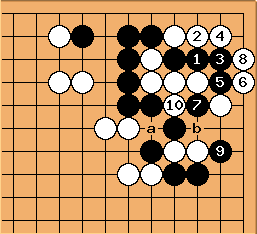 Doesn't work. Dieter.
unkx80: I know the solution to this problem. You are almost there, try harder. =)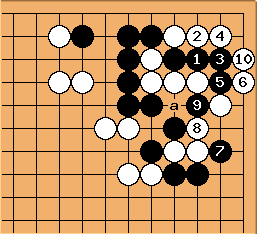 It is hard to imagine that I spent this amount of time before finally realizing White cannot play 10 at a because of shortage of liberties. This is definitely a blind spot. Dieter
unkx80: Bingo!