Gokyo Shumyo, Section 1, Problem 73 / Solution
Variations: Dieter
---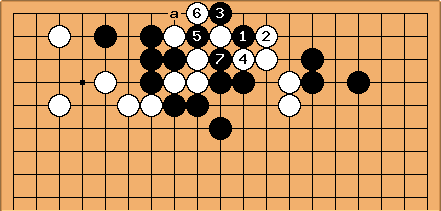 is tesuji, and so is

. If

covers at

, Black captures seven stones at a.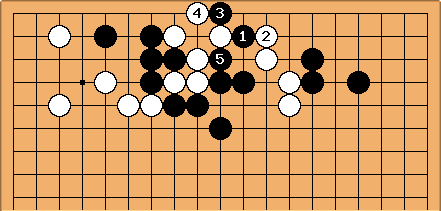 creates shortage of liberties for himself.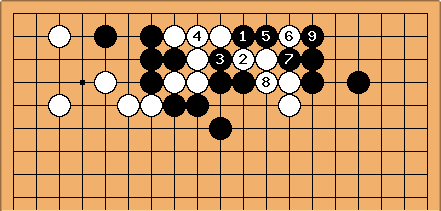 here doesn't work because of

atari.
---
Failures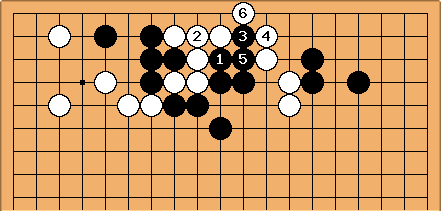 The crude play of

destroys all possibilities and White links up. If

is to the left of

, then White plays at the point

.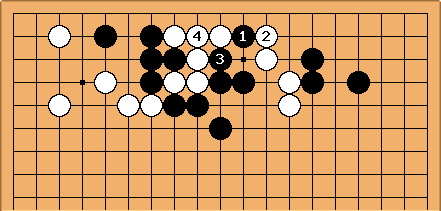 This is essentially the same crude play as in the previous diagram.
---