Gokyo Shumyo, Section 1, Problem 17 / Solution
Authors:
Main line: Hashimoto Utaro 9p
Variations: unkx80, Dieter Verhofstadt 1k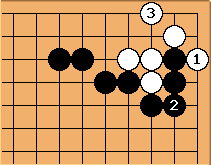 White

is tesuji.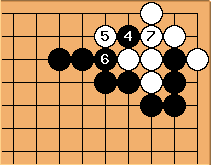 Later, if

, then

captures the

stone and lives.
---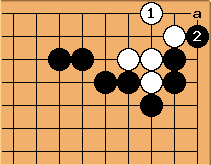 Leaving out the hane enables Black to play hane himself. The most White can get out of it is to starting a (terribly disadvantageous) ko at a.
---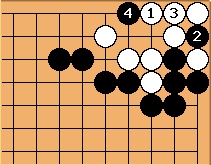 If White connects the ko at

, the atari at

blows the eyeshape away. If White doesn't, a black capture at

continues the ko.
---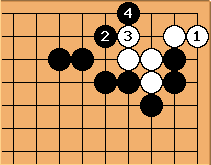 White

here doesn't threaten anything, giving Black the time to make an eye false at

.
---
Go to Problem 18
Back to Kanazawa Tesuji Series