Fuseki Exercise 5 / Solution
The position is from Fujisawa Hideyuki-Sakata Eio (B) 1960-01-27.
---
LZ insights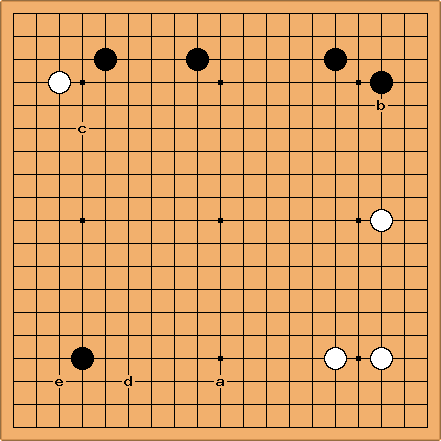 The visually appealing ideal of a two winged formation at a is not considered by Leela Zero. Her preference in this position is to probe first with b and then switch to the most important corner, the top right, with c. That point is the one that really matters. Tackling the lower left with d or e is also considered.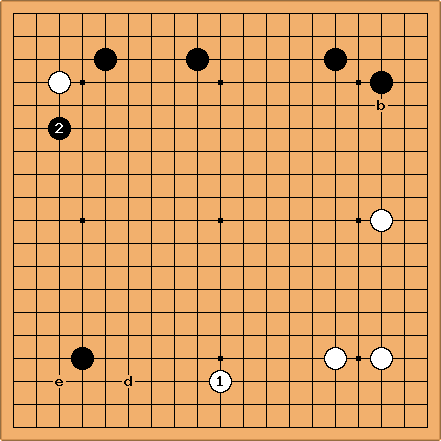 With respect to her top choice, the ideal formation as played in this game loses >5%. Black takes the initiative in the upper left.
---
Move on to: Fuseki Exercise 6
Move on to: Fuseki Exercise 5 / Attempts