Fujitsu 2011 final game analysis
The game evolved from a variation of the 3-4 point low approach two-space high pincer 4-7 press, into a fighting game. Qiu Jun (White) deviated from the common patterns at move 16 (

in below diagram), creating what has been judged as a potential new joseki.
Until further notice, the following analysis was conducted at 2d amateur level. Update:

http://gogameguru.com/commentary-park-junghwan-qiu-jun-24th-fujitsu-cup/ has An YoungGil's splendid treatment of this game and the joseki. I haven't borrowed anything from that page in here, for I think it should at least during the first months be respected for copyright, even if quoted. Some of the points below are confirmed, but there are of course many things I didn't take into account. So go there and read!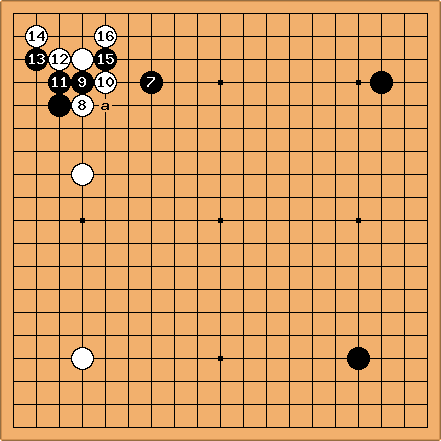 Earlier,

was played at a. See 3-4 point low approach two-space high pincer 4-7 press, variation 3.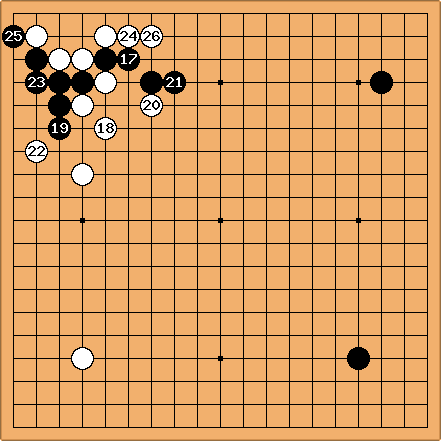 can be a move hard to understand. If White captures a stone at

instead, Black will live by intruding into the left and White's influence may not be sufficient.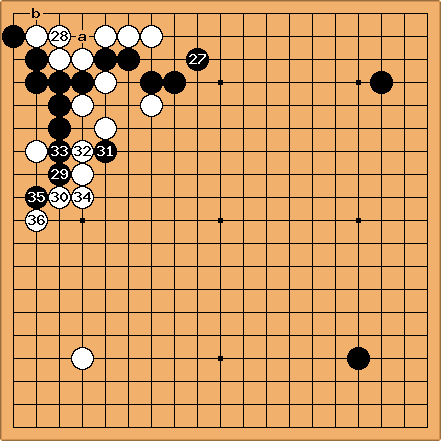 here is an important point for influence. If at

instead, White will exchange a for b then take this point and Black's top central stones are floating.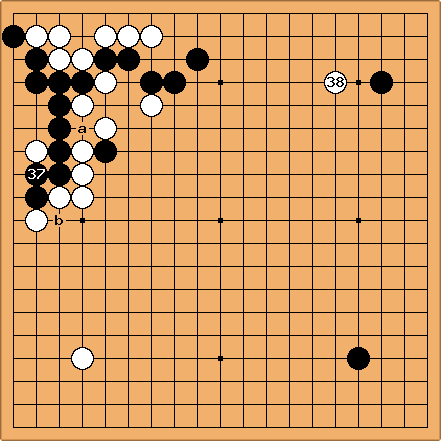 When Black defends at

here, White continues to develop this corner exchange into a large scale fight with

.
Joseki evaluation:
---