Favorite Moment 1
This game is one of my favorites simply because the moves White plays make perfect sense, but how they were conceived is a complete mystery. It is taken from the second game of the 40th Judan title match.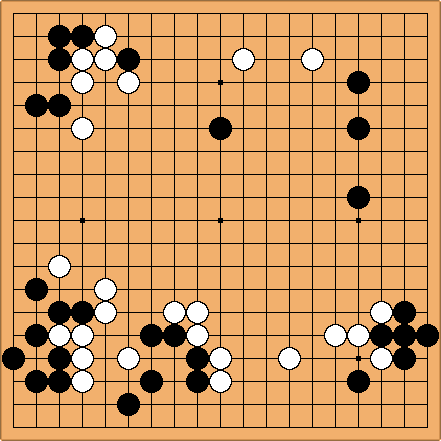 White is definitely behind in territory. He has plenty of thickness, but how can he use it effectively?


In the commentary I originally saw this game from, Kamimura Kunio 9-dan said "I wouldn't know (where to play) if I thought a million years."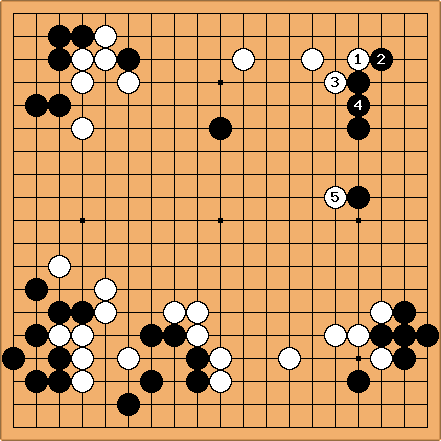 The moves from

to

seem normal enough but

to me at least seems absolutely astounding.


Who on earth would attach on top of a stone on the fourth line? But the more you look at this move, the better it seems.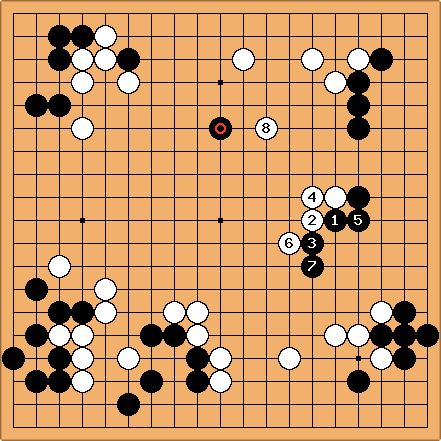 The moves from

to

seem like the only moves to avoid becoming overconcentrated for Black. If White were allowed to play on the side of

, he could get a very solid moyo that is almost territory.


With

, Takemiya commences a beautiful assault on the

stone up top. The eventual result of the game is W+8.5.