Favorite Moment 2
I like this move in the opening again, because it is so unexpected and unconventional, yet once it is on the board, it feels so natural. It is taken from the third game of the 20th Meijin Title Match.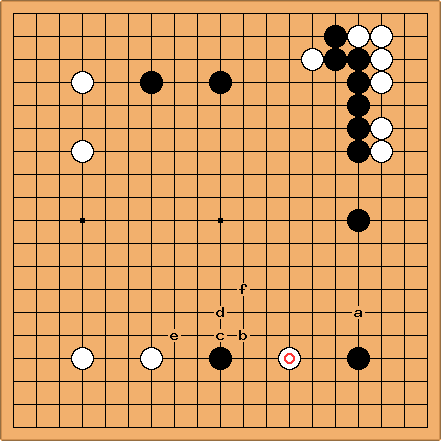 White has just played

. How can Takemiya respond in such a way as to preserve the effectiveness of his carefully constructed thickness up top?


A small misstep can allow White to erase Black's entire framework. Replying at a is no good because of the resulting sequence from b to f.