Endgame Problem 9 / Solution
The informal analysis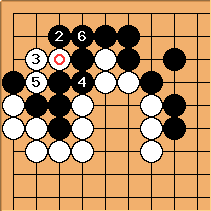 What is so painful for Black is that

is practically a sente move during the endgame phase. After

, then White can tenuki, so White has reduced Black's territory in sente.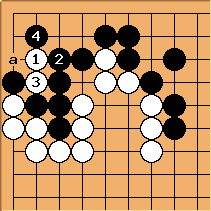 is considered a failure in this problem. After

, if White saves the two stones at a, then it is gote. Nothing more than an itch for Black.
The more formal analysis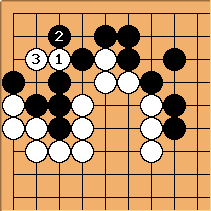 Bill:

-

is fairly large, about 8.7 points.