Endgame Problem 9 / Attempts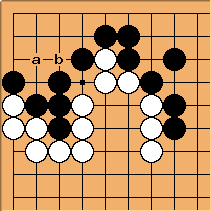 Ed?: Black has a couple weak points at 'a' and 'b'.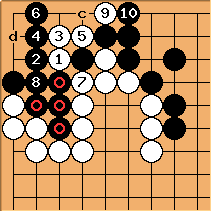 The other move black has to save the marked stones is here. But black loses even more in the corner. After white connects at 'c' black must live at 'd'.
---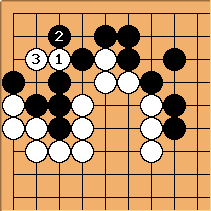 Bill:

-

is fairly large, about 8.7 points.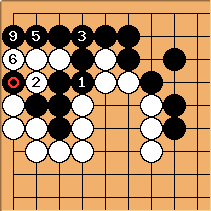 connects at

.

is almost as large, about 8.4 (8.5 points when White is komaster). So White will often be able to play here with sente.
Later

-

is sente, and even later

-

is sente.


---