Endgame Problem 2 / Solution
"Zero points sente" vs "Two points sente"
---
"Zero points sente"
---
"Two points sente"
---
The quotes have been taken from the source of this problem.[1]
Hope you have gotten it correct!
--unkx80
---
[1]
Bill: Yes. Probably neither one is sente.
---
Miai value analysis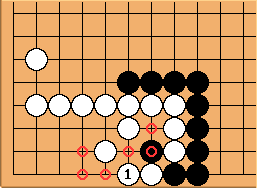 Compared to the solution diagram,

here makes 7 points in reverse sente. The core on the 3 lower lines is 18. In the solution diagram it's 11. The question is, is a Black move sente?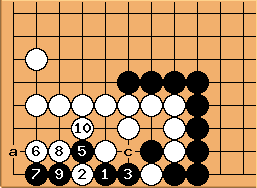 If White allows

here and Black employs the same tesuji at

then 7 more points go to waste. Assuming

at

, A and C might end up split between them, which grows White loss by a small margin. The score here would be 3-ish.
This makes for a game tree
                 12.5 (5.5)
                /    \
               7 (4) 18
              / \
             3   11

and the move is not sente.