Endgame Problem 1
Prelude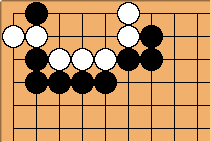 This is a well-known life and death position. See Kyu Exercise 96.
The actual problem for this endgame exercise is below.
Problem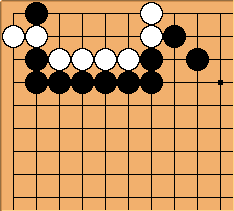 This position appeared in the last round of the preliminaries for the 2001 Dutch Championships, Andre Engels (Black) versus Marcel Bloemena (White). Here, White's chain is one stone longer. The question of course is - what is Black's best move in this position, and what is the result?