DietersMistakesIn2021/Solution18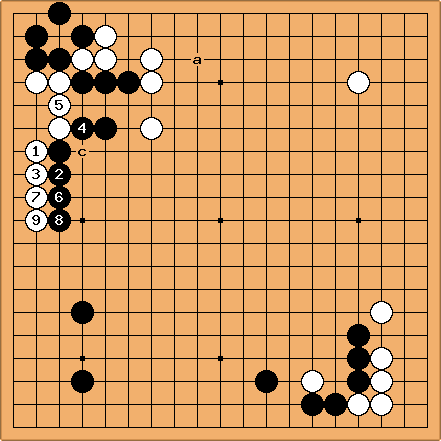 It's best to keep the pressure on the whole white group with

. After the sequence to

, black can attack on the top at 'a'.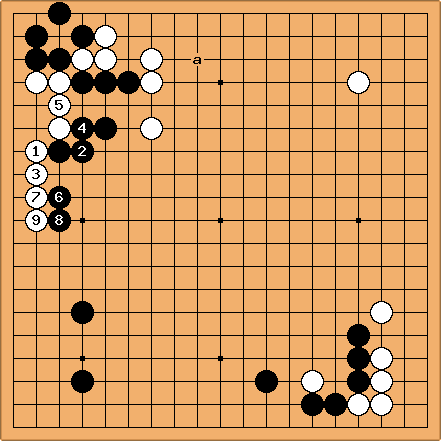 here is nearly as good. The difference is that after

, black can't afford to jump to

immediately, but has to exchange

-

first. Compare the position of

in this diagram with

in the diagram above.
(Followup problem: what goes wrong if you do try

at

?)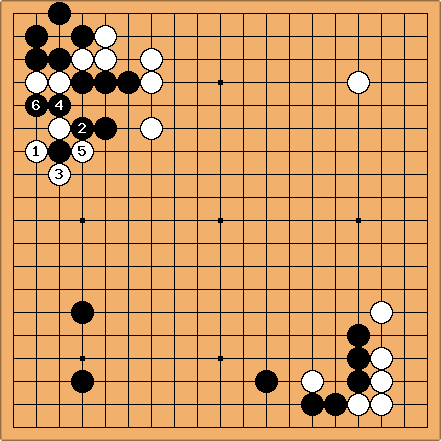 If

here, then White can sacrifice two stones and take sente to play a big point next.