DietersMistakesIn2021/Solution17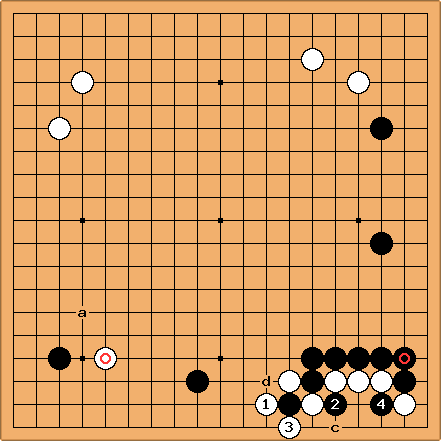 is best. Due to Black's previous mistake at

, the corner is overconcentrated and White's stones there are disposable. White gets sente to continue on the lower side and can play 'a' next.
If white plays at 'a' instead of

, then black will reply at

. Instead, defending with

at 'c' is too passive: black is happy to reply at either

or 'd'.