Capturing Race Exercise 14 / Attempts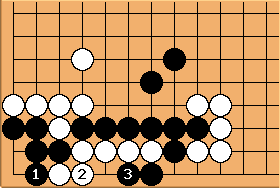 Eratos Didn't realise there was a capturing race for a while there! Does this move do it? I can't seem to find a white reply...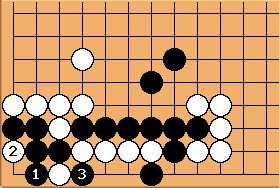 Bill:

makes an approach ko. After taking the ko back White cannot win it right away, but must play atari in the corner to make it a regular ko.
---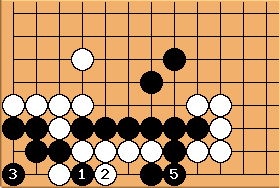 Confused: This seem to work better, if I'm not missing something.
Shaydwyrm: This looks correct to me, although 5 appears to be unnecessary - white cannot play atari anywhere even after 4, so black can tenuki...likewise, white should not play 4, since she has no follow-up.
unkx80:

and

is the solution. Of course, Shaydwyrm's point on

and

is correct.