Beginner Move Function Problem 1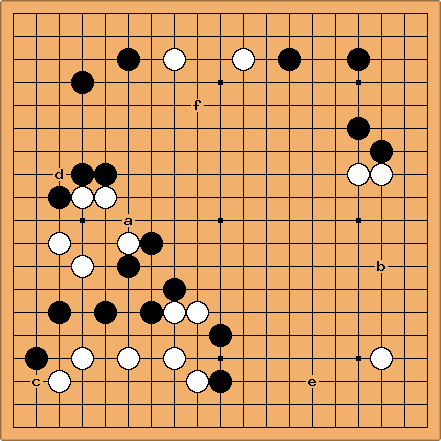 Board position taken at random from one of my old games. White to move. Match the letters a through f with these descriptions of move function:
1) Enlarge already secure White territory, deny Black some potential to make eyes.
2) Run away from danger with a weak White group.
3) Enclose some probable territory while denying a base to weak Black stones.
4) Create a base for potentially heavy White stones, create a moyo
5) Cut, attempting to capture a Black stone.
6) Vague, lax move of little use at the moment.
BONUS: Can you figure out which of these is the most urgent?