Beginner Exercise 97 / Solution
This problem is an extension of Beginner Exercise 96.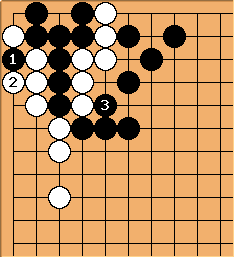 The first key move is the throw-in at

.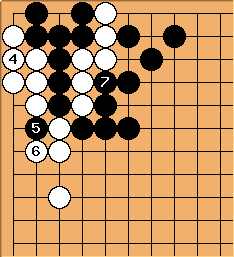 When

connects, the cut at

is the second key move, just like Beginner Exercise 96.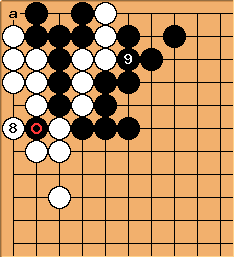 Because of shortage of liberties created by the marked stone, White cannot reduce Black's liberties at a (which would be atari and auto-atari, but has to capture

with

first. So

wins the capturing race by one move.
---
Directly reducing White's liberties at 1 is wrong. White 2 is the vital point, and Black 3 does not help. Note that White 6 has to atari at the correct point, playing 6 at a is a big mistake.
---