Beginner Exercise 250 / Solution
Solution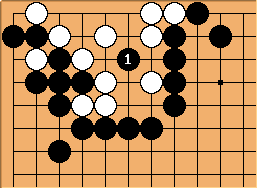 The peep at

should be one of the moves that come from intuition.
The important thing to note is that White cannot capture the

stone.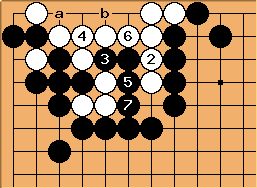 If

blocks, then

and

capture three White stones. After

, a and b are miai for the kill.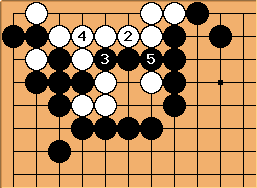 Here,

also cannot prevent Black from killing the White group.
Failure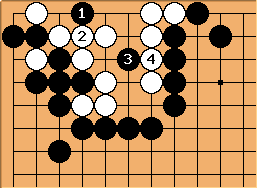 Making the placement at

is a mistake, because

can connect. As a result, the peep at

no longer works.
---