Beginner Exercise 229
To recap, the Black group is known as the L-group, which is a basic dead shape. It is known that Black moves at a or b are sente, and having additional Black stones at c and d does not help Black to live.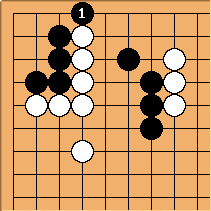 The problem for this beginner exercise is: how to answer the hane at

? You may assume that all outside stones are alive, as per usual conventions in life-and-death.
---