Beginner Exercise 230
Recall that the L-group is dead, and no combination of hanes can help the L-group live.
This is a sequence given on the L-group page. If

, then the combination of

and

kills. Note that the order of

and

can be interchanged.
In other words,

can play the hane first as shown in this diagram to kill.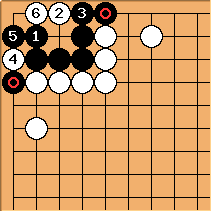 When there are the

stones, then

and

still kills. The question is: is the order of

and

interchangable?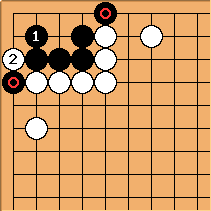 That is, can White play

to kill?
---