Beginner Exercise 226 / Solution
This problem is half a joke in itself, but it is still a real problem! Anyway, it is never a good idea to send four B2 bombers in a collision course!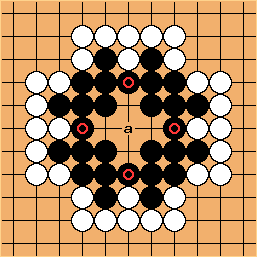 A simple analysis to make is that if we add the four

stones, then the shape becomes a crossed five, with a being the vital point.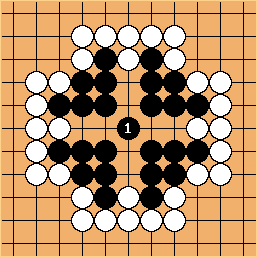 So

makes a play on the point of symmetry. If

is played anywhere else, White at

kills.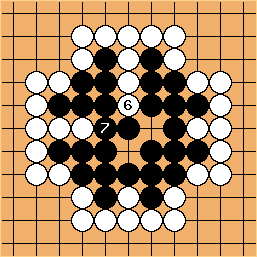 And

and

are miai as well. So all the B2 bombers are saved!
---
---