Beginner Exercise 225 / Solution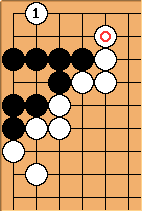 Knowing the monkey jump is the only thing you need for getting the solution for this problem.
After

, the connection between

and

cannot be cut, so there is no way for Black to make an eye at the corner.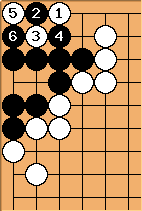 If White plays the small monkey jump,

-

makes a second eye by oiotoshi.


---