Beginner Exercise 225 / Attempts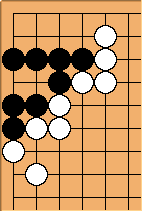 Gerhard The monkey jump would do?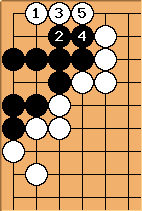 I think there is now no way for black to make two eyes...
unkx80: Yes, monkey jump is the solution.
---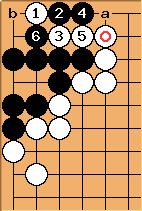 Gogobera:

and

look to make a second eye, forcing

and

. I initially thought black could make ko here, after white captures at a. However, white's move is at b. If black captures, white throws in at

. Black captures at b followed by white a, leaving black one eye only.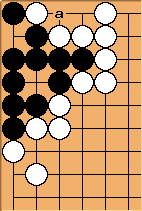 symplicity: There's not even a ko in the "failure" diagram. This is what the position in the previous diagram actually looks like after black's last move. White just connects at a.