Beginner Exercise 222 / Solution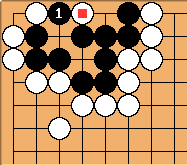 is the only solution, setting up a ko for the life of the black group. If Black wins, he will capture

, making two eyes (well... three, actually).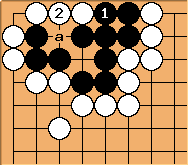 , hoping to catch the white stones in a connect and die, is a failure. After

Black cannot play atari at a because of shortage of liberties.

at a,

fails similarly.


---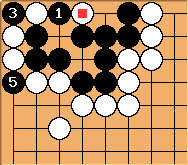 Bill: Black can live by capturing

, but that should be a last resort. This is properly a two stage ko. Black should normally play to win it with

and

.


Continued on the /Discussion page.
---