BSR 2003 White 4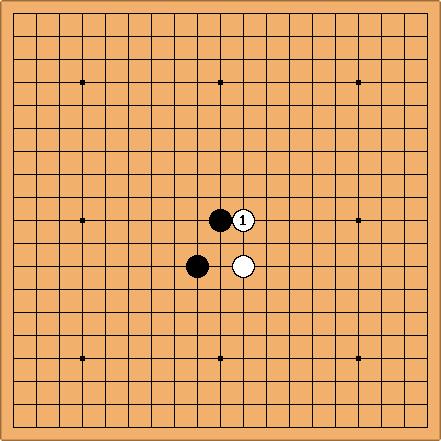 With this play, the Black Sheep rengo 2003 deviated from a celebrated game.
I think this

is hard to justify. Only if Black makes a mistake can White expect to benefit.
Starting at tengen makes the game difficult, for sure. Basic principles remain the same, though. White 1 here is pushing from behind: if Black replies White can never gain an advantage in influence.
In a sense, at this early stage and in the centre of the board, the bad feeling about pushing from behind should be at its clearest. Neither player is making real territory; the balance of influence is the important factor in the position.