BQM 239
Next impossible invasion I fail to kill, no dinner for a week.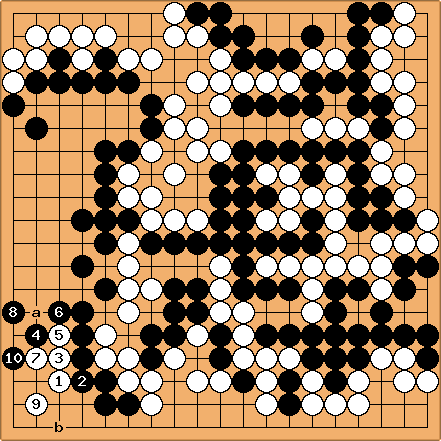 Calvin If

is at a, then

no longer requires

, but I think even with this,

at a might save some trouble. Also, you might consider

at b, since it is where white has the most space.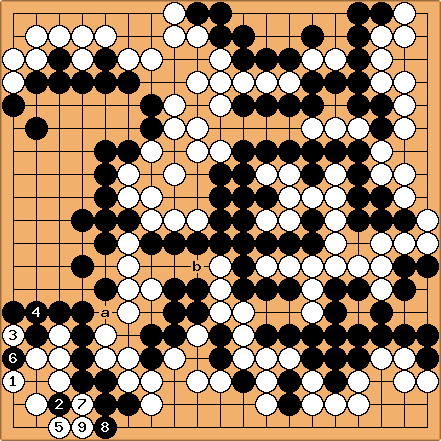 Any suggestions? Tell me if I'm abusing the BQM...
Calvin: If

at

, can the ko be fought? I don't know. It seems black has a and white has b, but the game is almost over and the corner is big.
Dave: At this point as Calvin points out above

is a vital point. White can not make two eyes.

and

are miai. Whichever White chooses, Black plays the other.
Dave: Black can start with

here as well.
Dave: If White descends back at

, remember "The L group is dead".

can tenuki. If

(for example), Black handles it with

, etc. (

at

).
---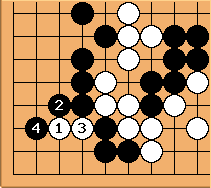 JoelR: I don't see what White can do to live after

. White does have some yose moves on the lower edge, but with the weakness at

, Black was already going to have to give way there.