BQM 224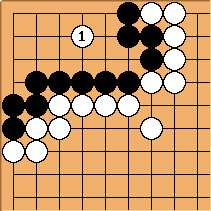 This position arose in a game on 23 May 2005. After

, does Black need to defend his position in the corner or can he tenuki? Seki is not good enough. Black must keep this corner. From a KGS game between a 4k and an 11k?
---
Bildstein: I can't say what Black's best attack against

here is, but

does seem to make an eye at the same time as stopping Black from getting two, suggesting a seki at least:
Velobici: Yes, in the game Black tenuki'ed.

ended up creating a seki. Black was not pleased.