BQM175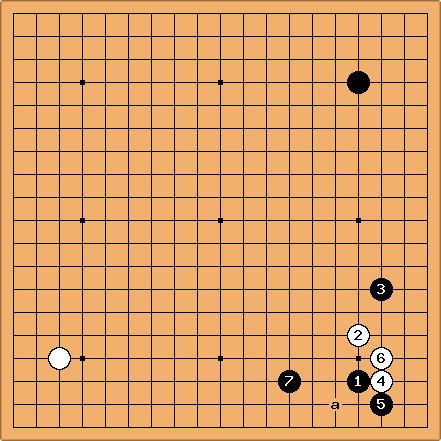 I've seen

in recent pro games and it is also described in the book Jungsuk in our Time. (It is not in Ishida's work because it is newer.) The whole-board context in this diagram is taken from that book, although no claim is made as to whether this is would be a good variation for black in this context. My question is: under what circumstances would playing

be preferable to playing the older variation at a? The Korean book says this has been in fashion recently and intends to settle both the lower side and the right side. White's follow-up moves can generate many difficult variations, some which are given in the text.
Perhaps someone who understands this variation could comment on it and add it to the the SL pages. In particular I'm wondering if a is becoming deprecated. Calvin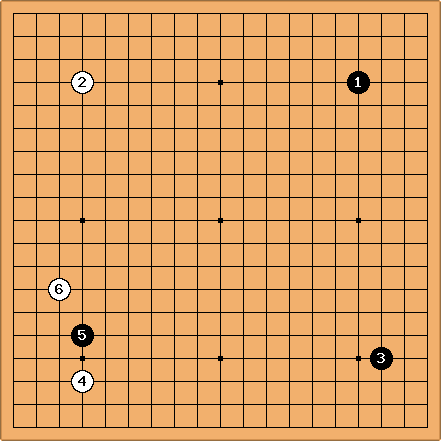 Charles I believe the classic context in which this was developed is this position, appearing in numerous pro games in 1999. Here

avoids the minichinese.