BQM168
Jonathan: Here is a position from a recent game.
Thanks in advance to y'all who chime in with ideas.
---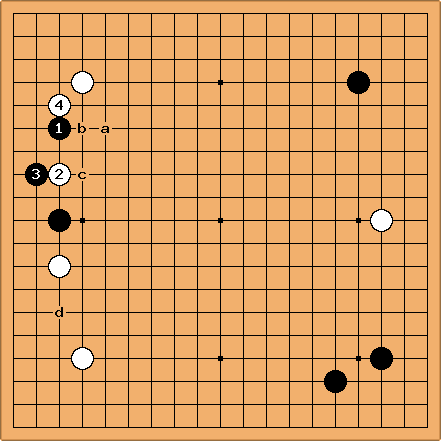 Jonathan Cano: Question: what is Black's best response to

?
Andy: I would have liked

at a but failing that I suppose

at b. White played

just to mess you up and doesn't really care what happens to this stone so I'd be sure to leave the upper left corner with some aji and have an eye to a counter-pincer at d. What you don't want is to let white seal off a big corner in the upper left in sente while you worry about your wedge/kakari stones on the left.


Charles

before Black has added a stone at c looks inconsistent; could be a mistake.\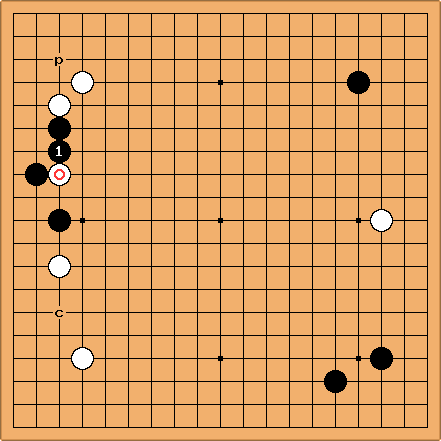 If simply

here, what has

accomplished?
And now the 3-3 invasion at p will be easier for Black to play, since the group on the outside is that bit stronger.
Jonathan: I actually played

in the game...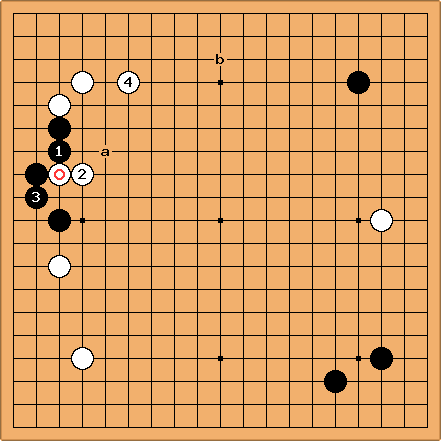 Jonathan : I felt the sequence to

was decent for black (me) but I then bungled things and played the slow move at 'a' while white took 'b' <arrrgggghhh> .