BQM116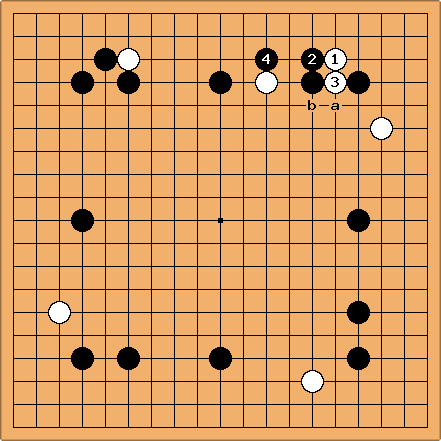 From an eight-stone handicap game. The reply of

to the

peep is bad. White wedges with

. Black connects out with

.
What is the correct followup for White?


Chris Hayashida: I played at a, thinking that the strength would be better, and there would be no bad aji in the corner. A stronger player suggested b instead (hane at the head of two stones) but that path seems fraught with difficulty, as Black is already strong and the cut at a seems disastrous.
What do you think?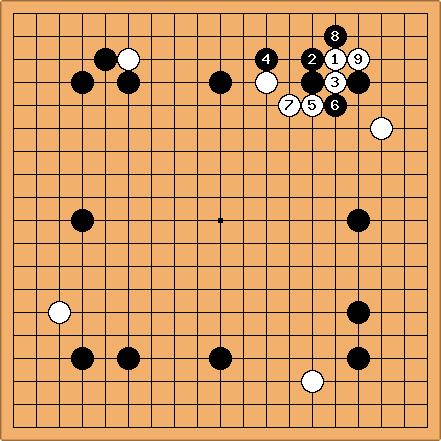 Hikaru79 Personally, I would choose a. The reason for this is because the cut by playing at b terrifies me... I would not know how to deal with it. This variation shows how I think b would work out -- a possibility that I am too frightened of (note the ladder). I'd rather be playing it safe, even if it is passive.
Alex Weldon: Well, Hikaru's diagram is clearly a very wrong way to answer the cut. Better to sacrifice the

stone in order to get the corner. But a in the original diagram is still much better.