9x9 Openings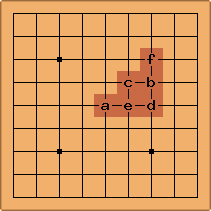 Here are the possible opening moves on a 9x9 board, in roughly descending order of popularity from a set of pro games (largely taken from Gobase).
[55]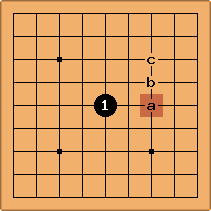 The 5-5 point seems to be the most popular opening.
[34]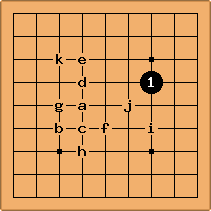 There are many choices after 3-4, but of these, h-k have appeared only once in the set.
bugcat: For what it's worth, a dan player once told me that they had never lost on 9x9 against an opponent who opened with 3-4.
[44]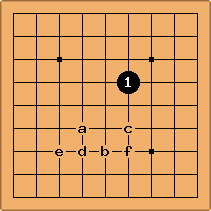 Choice a appears about twice as often as any other choice.
[53]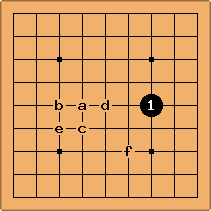 Choice a is about twice as popular as anything else, and f appears only once.
[54]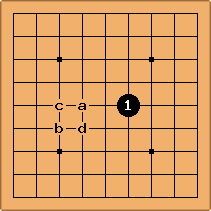 Choice a is more popular than the others.
[33]
---
See also