9x9 Openings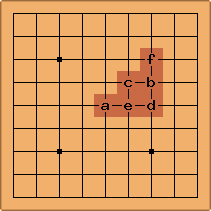 Here are the plausible opening moves on a 9x9 board, in roughly descending order of popularity from a set of pro games (largely taken from Gobase). Note that these cover every point apart from the first and second lines (up to symmetry).
Click a move to jump to the diagram of White's usual answers.
[55]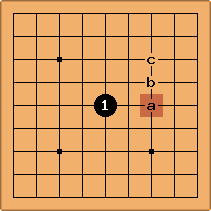 The 5-5 point seems to be the most popular opening.

Monteo This is the best opening move, particularly for the games with high komi (e.g., 7.5 points). Go Seigen, too, played this move and beat Miyamoto Naoki by 4 points.
[34]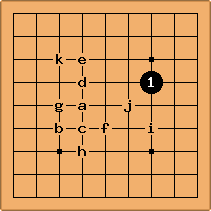 There are many choices after 3-4, but of these, h-k have appeared only once in the set.
bugcat: For what it's worth, a dan player once told me that they had never lost on 9x9 against an opponent who opened with 3-4.
[44]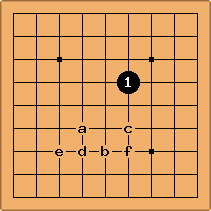 Choice a appears about twice as often as any other choice.
[53]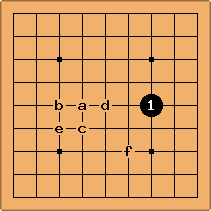 Choice a is about twice as popular as anything else, and f appears only once.
[54]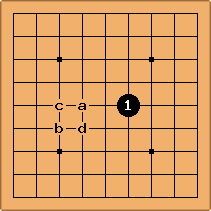 Choice a is more popular than the others.
[33]
---
See also