3-4 point high approach, double contact, push, atari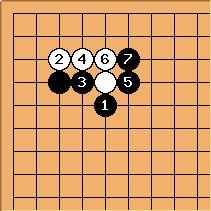 This variation was played by Segoe Kensaku in a game against Go Seigen 1943-06-11. After Black 5 White 6 is forced and Black shuts White in with 7.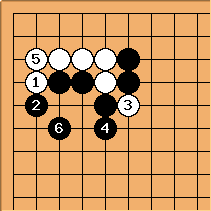 This line is being played in current pro practice. White uses the timing of 1 and 3 to get a stone on the outside, and then lives with 5. Clearly what comes next depends on White's idea for fighting in the centre.