3-4 point distant low approach - Exercise
Exercise 1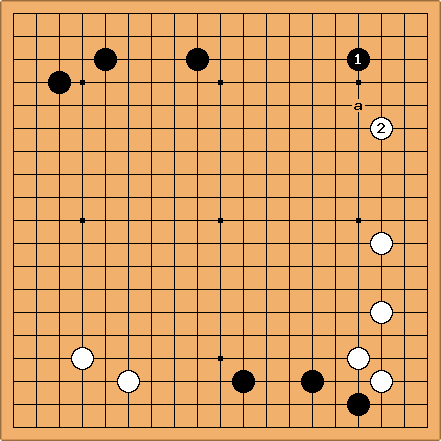 White has responded by to your komoku (3-4) by a low distant approach play (

). Where would you play next?
Rich: I'd go for the left side, personally; but then, I wouldn't have played that komoku to start with... ;) What's the purpose of the exercise?
Evan:Purpose? Why there isn't one of course :) I'm meant to be developing the systematicjoseki3463 pages, so I thought I would create an exercise in an attempt to stimulate some interest and get me to think about the position a bit more.
I would play at a but then a double wing formation at the top left would put black in a very strong position.
---
Exercise 2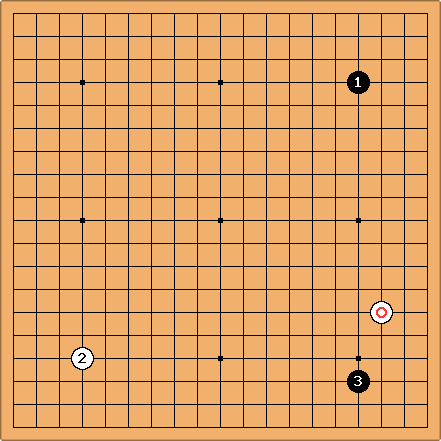 Because we haven't decided how to saperate exercises within (should be saprate page, indexed and linked through the index from the SJ pages), I'll add a question here.

Yes it doesn't really belong here, but since this move was played..

What's wrong with this move? Why is it unlikely to appear in a proffesional game? Reuven