Wedge - Contact on Top of Checking Extension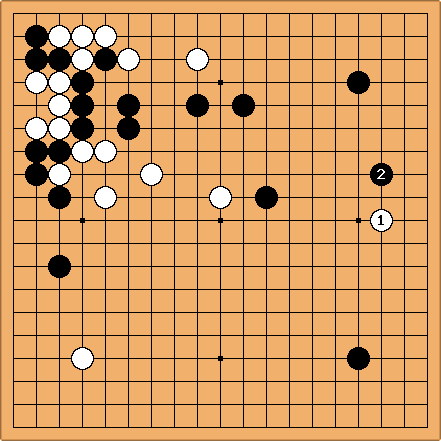 This position is given in a book by Fujisawa Hideyuki, about whole-board thinking.
A nirensei opening with the nadare joseki played out top left in a main line. White played a wedge at 1.
How should White react to the checking extension Black 2?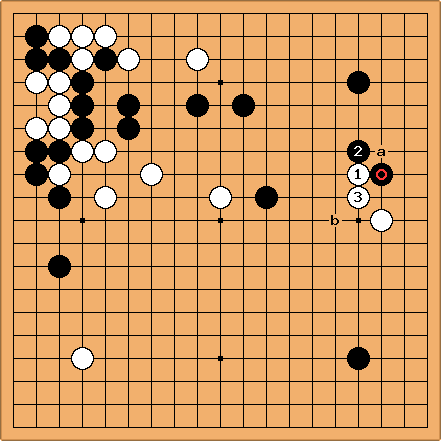 We are told that White ought to value the centre, playing White 1 on top of the marked checking play. Then White can draw back (hiki) at 3 if Black 2 comes as hane (If Black Black 2 is at a, then White b.)
If White simply extends along the side the opportunity to play in this area may be lost.